Unplanned Pregnancy? CALL or TEXT Our 24 Hour HELPLINE 818-836-9715
We are here to help you. All calls are confidential.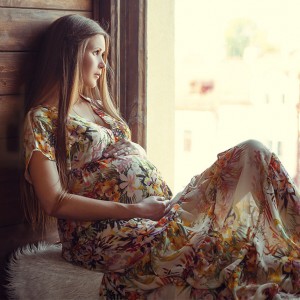 Pregnant? Learn About Your Options.
We listen to what is important to you…
then help you to create a plan that you are comfortable with.  Assistance is Available:
Counseling
Help with Living Expenses
Free Housing
Paid Medical
Ongoing Emotional Support
Sound Advice For Your Unplanned Pregnancy
Helping you through the Adoption Plan that you create
After Pregnancy Life Coaching Program
View Family Profiles
Looking for the perfect family for your baby?
Find the Family of your dreams…
Look at these loving families.
Waiting and excited to be parents…
Because they can provide a loving home with all of the necessities and comforts, stability, education, time and everything a child needs – they now wait and pray for the baby of their dreams.
Raising a child in the best of times is challenging hard work. Before you make any decisions, consider your options.
Wanting To Adopt?
We Provide Christian Adoption Services.
Growing your family through adoption is a miracle. With the experience of having helped hundreds of families to adopt, we know that Dreams DO come true….  We realize your heart is on the line and we're here to walk you through.
Once selected to be one our adoptive families, you have our 100% commitment. We WILL see you through until you are home with your baby. Our average time frame to be matched with an expectant mom is typically within a year, which is much less than the nationwide average of three to seven years.
Birth Mother Testimonials
The first day that I came across Adoption Center of Hope was a day I will never forget. It would be the day that my whole life would change. I was 24 and already a mother to three kids, but they were not in my care due to wrong choices in life. I was homeless on the streets when I found out I was pregnant. I was alone with no family support.

When I found out I was pregnant, I was in a desperate situation. At the age of 20, I had two kids already. The relationship with the baby's birth father had become abusive and my family really didn't want to have too much to do with me. I seriously considered abortion and came very close to having one.

Family is such a beautiful blessing. It's not perfect, it takes a lot of work, and you have to put yourselves aside to be able to raise your children. God knows my heart, He knows my desire, and He knows how I can lose track of Him in effort to control my own will. Even though I backslide, my heart and mind always pull back towards the Lord.

Hi Michelle. I am glad that you helped me find a family for Charlotte. The adoptive parents are perfect and it's good that she has a big sister and brother, too. I think about her a lot, but I know she is happy with her family. They take care of her better than I could.

Working with Ashlene and Michelle was life changing. I thought I had no where to go and they saved my daughter and myself! Michelle worked tirelessly to get the adoption process started for me and stayed by me while I searched for the perfect family for my daughter. Every step of the way, I had a tremendous amount of support and love.